We all are always anxious and worried about our kid's education, especially at an early age as all basics need to be taught so well academically as well as emotionally, socially and responsibly. In this era, where a lot of options for everything are available, choosing the best and right one is itself a challenge.
The same is for finding the best Kindergartens as this one decision will impact our child's whole life. That's why we got your back and searched the entire city and listed down the best Kindergartens in North District and compared all of them for pros and cons and came up with the recommendations below.
Kindergartens provide an environment for not only academic excellence but also to promote social and emotional growth. So whether you're looking for a place where your child can thrive academically, socially, or emotionally, we've got you covered.
10 best Kindergartens in North District
Fanling Assemblies of God Kindergarten, often known as FAGK, is a well-known educational facility for young children aged 2 to 6 years. This institute benefits the community by delivering high-quality education and assisting numerous young people in making important life decisions.
Their curriculum is specifically developed to help your children develop and improve their social, physical, and spiritual skills. FAGK's teaching staff is highly qualified and talented, and they use an interactive style to ensure that each child receives the personalized attention they require.
The FAGK is a solid Christian foundation that teaches youngsters about Jesus Christ and instills in them ethical qualities like love, respect, honesty, and kindness toward others. Many facilities are accessible for children in this kindergarten.
The Hong Kong 5-s Kindergarten is one of the greatest organizations and educational institutions for young children in the city. They concentrated on the 5-S, which stands for Sensory, Social, Spiritual, Smart, and Science.
The overall goal of 5-S is to help children develop emotionally, cognitively, and socially. This kindergarten encourages children to discover their latent skills, explore their environment, and become involved in the world around them. The Hong Kong 5-S teaching staff is well-trained and understands each individual student. They hone skills such as critical thinking and problem-solving.
This kindergarten offers a variety of enjoyable activities and experiences for children to help them develop their creativity, sense of identity, and self-expression. They provide a setting in which children develop excellent communication and teamwork and give respect to each other. This kindergarten also teaches children a strong sense of values and ethics.
Fanling Baptist Church Lui Ming Choi Kindergarten is a well-established educational organization. They offer quality education to students aged between 2 to 6 years. The kindergarten curriculum is made with each child's physical, social, emotional, and cognitive development in mind.
This school offers a wide range of programs and activities that meet the need of each individual child. They offer a multilingual setting where both English and Chinese are spoken constantly. The kindergarten uses a play-based learning strategy with a focus on experience, and hands-on learning. They also provide extracurricular activities like drama and sports.
These activities are designed to be fun and engaging, providing children with opportunities to develop their social, emotional, and physical skills… The kindergarten's focus on play-based learning, bilingual education, and holistic development makes it an excellent place for children to learn, grow, and thrive.
Tung Wah Group of Hospitals Tsui Tsin Tong Kindergarten known as TWGHs TTT Kindergarten, is a renowned early child education center located in Hong Kong. This institute serves the community for many years and prepare the young ones for their next life challenges.
Their curriculum is designed in this way that focuses on social, physical, and cognitive skills development. This kindergarten builds with a strong foundation of Chinese culture and values. They incorporate Chinese traditions, customs, and festivals into their curriculum which helps kids to develop an appreciation for their culture and understanding of their roots.
They have some pretty creative concepts for teaching children. TWGH TTT staff understands how difficult it is to teach youngsters. To teach children in the greatest way possible, they involve them in enjoyable activities. That's why they offer many fun activities for kids to make their learning journey pleasant.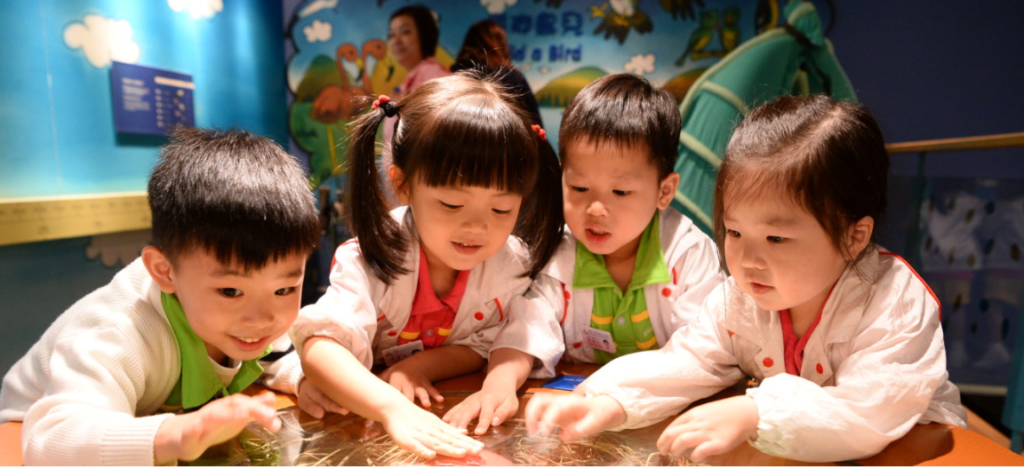 RELATED: 10 Best Learning Centres For Kids in Hong Kong in 2023
Hkec Elite Kindergarten often referred to as HK Elite Kindergarten is a well-known and reputed early childhood education institute in Hong Kong. This kindergarten provides youngsters with a well-rounded holistic education. Some of the primary reasons why this kindergarten is so well-liked by parents.
They educate children and instill in them a strong sense of values and ethics. Another quality is experienced and hardworking teachers. Teachers are well-qualified and enthusiastic about early childhood education. They provide small class sizes to guarantee that each individual child receives the care and support needed to grow and learn quickly.
To promote learning and growth, our kindergarten offers a variety of tools such as a library and computer labs. This institute encourages and understands the importance of paternal involvement in kids' education. So they give feedback to parents about their child's progress.
Anchors Kindergarten is a recognized education institute for young learners. The curriculum of this kindergarten is designed in this way to fulfill all the necessary demands of kids. They provide a child-centric approach and holistic development.
They always follow a play-based approach to teaching kids because they know kids can easily learn in a fun way. They have well-trained and qualified staff for kids. The facilities they provide are unparalleled, with huge, well-lit classrooms, an outdoor play area, and a variety of tools and resources designed to pique your child's curiosity and creativity.
Your child can also join a variety of extracurricular activities such as music, art, and sports, ensuring a well-rounded and fulfilling educational experience. Anchors Kindergarten knows the importance of parent involvement in child education so they always encourage parents to participate in kids' activities.
Truth Baptist Church Ho Yuen Wai King Kindergarten is a well-established learning organization focusing on providing nurturing and Christ-centered learning environments for young children. This kindergarten is located in Ho Yuen Wai, Hong Kong.
They offered a comprehensive educational system for young learners aged 2 to 6 years. The main purpose is to develop a strong foundation of faith in each kid with their daily learning routine. The staff of this kindergarten is well-trained and has a passion to teach young ones. Teachers can teach kids with different teaching methods to fulfill their individual needs by ensuring that each kid receives a well-rounded education.
To promote their learning and growth, this kindergarten offers a variety of tools such as a library and computer labs. This institute encourages and understands the importance of paternal involvement in kids' education. So they offer regular communication, parent-teacher meetings, and workshops to inform about child development and progress.
Yan Chai Hospital Wing Lung Kindergarten is a famous kindergarten that provides high-quality education for kids. We provide a safe and secure environment for kids where they can learn and discover new things without any fear.
The goal is to provide a comprehensive education system in which students can develop their social, emotional, and intellectual skills. They also offer a wide range of activities in which students can explore their interests and learn new things.
This kindergarten also offers special education and support the kids need. The schools offer sports for kids like football, badminton, etc. These sports help develop teamwork and coordination skills and students become physically fit. These activities are designed to be inclusive, allowing students of all abilities and interests to participate and enjoy.
Gloria Creative Kindergarten is a well-reputed educational organization that provides a unique and innovative learning experience for young children.
The kindergarten believes in the power of play as a fundamental aspect of early childhood education. They offer kids a hands-on experience that helps them explore their interests and talents. The learning environment they offer encourages problem-solving and imagination skills in young learners.
The staff is well-trained with a passion for teaching and they easily understand the unique needs and learning styles of each kid. This kindergarten offers a distinctive educational system that embraces creativity, curiosity, and collaboration.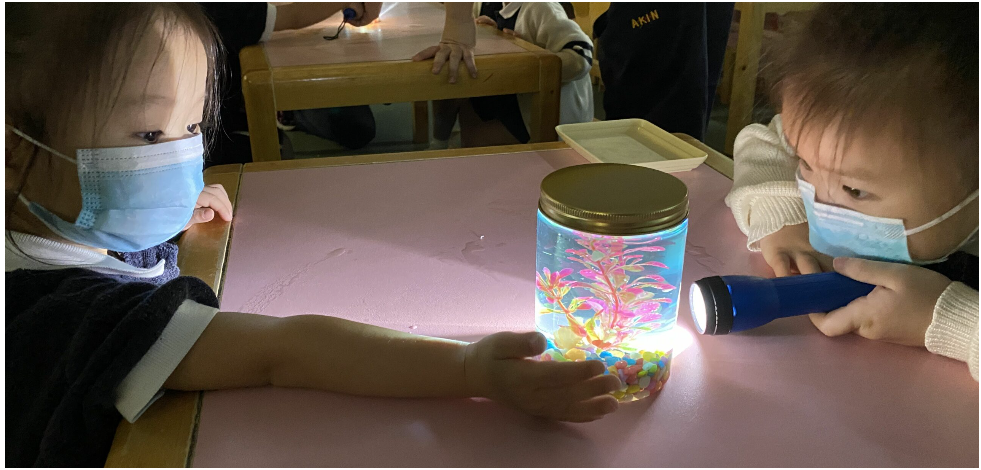 This kindergarten is located in Hong Kong's Sheung Shui district. Sheung Shui Church Kindergarten is well-known for providing early childhood education. They provide a compassionate and holistic learning environment for young children while providing a strong foundation in Christian beliefs.
Sheung Shui Church Kindergarten's staff fosters a loving and supportive learning atmosphere in which children feel comfortable, appreciated, and encouraged to pursue their interests and skills. Their classroom is created with age-appropriate resources and is child-friendly.
Sheung Shui Church Kindergarten is an excellent environment for a child's character development, and they strive to establish values such as love, kindness, respect, and responsibility in their students. They think that each child is unique, capable, and creative in their own unique manner.
Conclusion
In the North district, many educational kindergartens are available. Their main motive is the development growth and happiness of young kids. These organizations have earned a reputation for their unique month of teaching, well-trained staff, and safe & secure learning environment.
Some of the best kindergartens are mentioned above for their best reviews and repute and also they offer a bilingual program, a play-based approach, or a focus on STEM education for young kids. As a parent, we want the best for our kids by choosing a kindergarten from the above list you can be confident that your kid receive the best quality education at an early age.