In the world of education, playgroups are a fairly new concept. Started in the 1980s in the UK, playgroups initially began as an informal gathering of kids and their parents on a regular basis. However today, playgroups are much more than that.
They're a place of learning, and exploration for kids, and experience sharing and bonding for parents.
What is a Playgroup?
A playgroup is a semi-informal gathering of children and sometimes their parents, hosted in a communal area. It's a chance for kids to interact with others their own age, and explore freely within a safe environment.
Kids in playgroups are usually at the age before entering school, ranging from one to four years of age. Playgroups allow for fun learning, sharing of concerns, social bonding and a slow transition from being indoors to outdoors for young kids.
15 Best Hong Kong Playgroups
TutorTime is a US-based Nursery and Kindergarten program with 4 branches in Hong Kong since 2001. The school offers a low student-to-teacher ratio and a unique mode of curriculum that focuses on personal and motor development and academics.
Their aim is to prep up students to acclimatize to life in top international schools. The school is divided into 4 groups, running for age groups between 6 months to 6 years. The school has invested considerably into its environment with each age group being offered a unique space to create and interact with.
Along with this, TutorTime offers remote access to lessons as well as weekly course materials to keep kids engaged.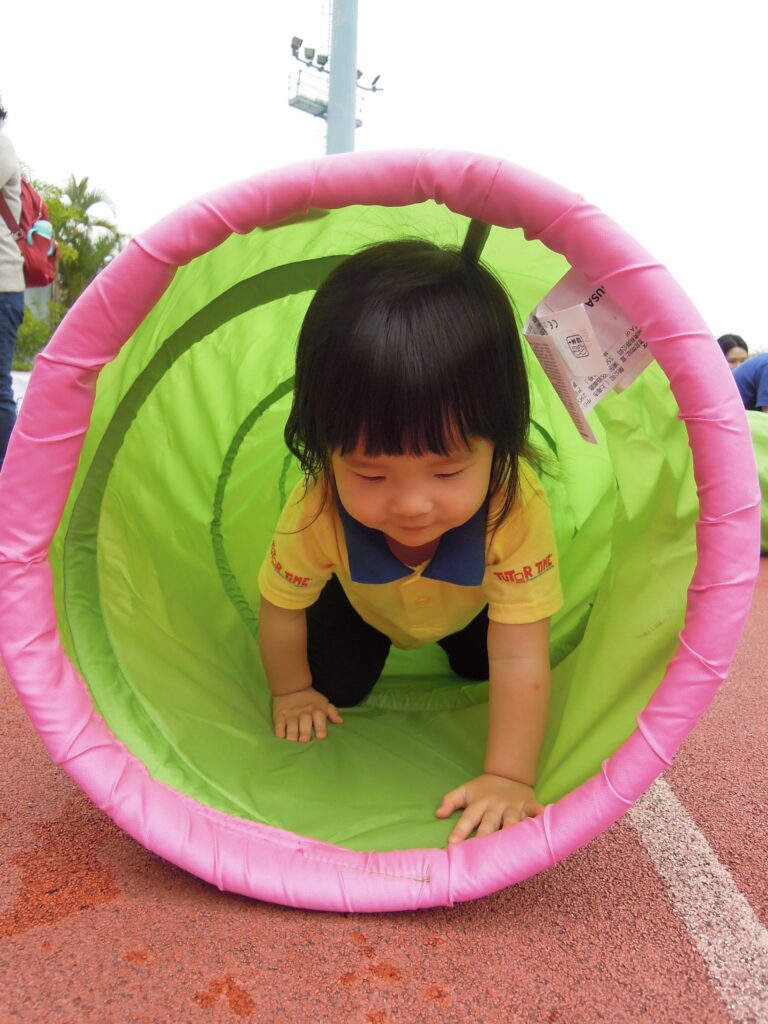 If you're a parent who believes playgroup should have more of the "play", then you can consider My Gym WCH as an option for your child. My Gym WCH combines studying with motor development by offering a kid-friendly gym environment. It's the top-rated preschool for developing physiological skills.
The school offers various fitness games with small cars, sponge balls, tumbling bars, hanging bars, swings, and more. The staff is very hands-on and kids are aided at every step.
BabySteps offers a highly multibacillary course for kids. Their various programs combine everything from art therapy to Zumba sessions for children. The staff keeps a strict track of every student using a weekly scorecard, and the growth is measured via individually placed milestones.
They even offer private sessions for kids preparing for private, competitive kindergarten interviews. BabySteps has a fully childproof indoor play area that features motor skills toys (sponge balls, hanging bars, yoga balls, swings, etc) as well as a special music area with devices like drums and ukuleles.
Looking for fun and engaging English courses for you child? Take a look at some of our courses here.
Bilingual and looking for a playgroup that can teach your child the same? Welcome to IMS Montessori First Steps! While the Montessori education format has been successful worldwide, IMS First Steps takes it on in a very Hong Kong-esque way by adding dual-language instruction to the curriculum.
From a young age, kids are exposed to both English and Chinese culture and language. Along with this, First Steps uses a combination of play-based and motivation-based curricula to allow kids to develop a fair interest in learning.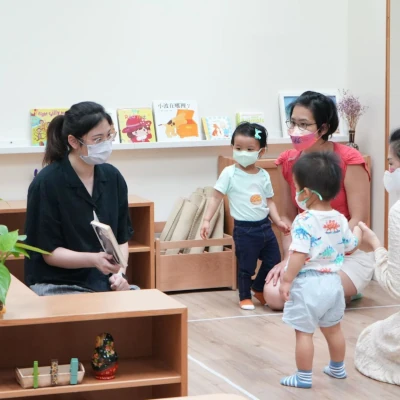 Remember being a child and wanting a small tree-house for yourself and your friends? While Hong Kong might not necessarily have the space (or knack) for tree-houses, Baumhaus embodies this concept by offering students a warm, friendly, and creative tree-themed space to grow in.
Their classes range from sensory experiences for babies to exploratory, walk-able settings for toddlers, to social, group-based learning for kids between two and four years of age. All of Baumhaus's interior corresponds to the EU safety standards.
Dibber is a Norway-based, international nursery and kindergarten started by Hans Jacob Sundby in 1983. Currently, they have a school in Whampoa, Hong Kong. Dibber offers two modes of curriculum: Mainstream and International, aimed at local and international families respectively.
Dibber offers 7 different streams of study and encourages peer and mentor-based learning. Students work in small groups with interactive and play-based lessons.
With franchises at West Kowloon and Connaught Road West, Malvern Playgroup is held within the premises of Malvern College and offers educational classes with various themes.
The classes focus on improving children's social, cognitive and emotional skills. The course has a strict routine which includes music time, guided activities, story time, snacks, fingerplay, investigation activites and more.
The field of education is constantly evolving as schools figure out the best ways to teach students in an engaging manner. Victoria Play Park is one of those constantly evolving places. They conduct various short studies and groups to improve their teaching culture. A recent addition was the Early Childhood Development Team that tried to improve adult-child relationships with courses for both kids and their parents!
Along with this, the Play Park focuses on early childhood development through bilingual instruction, small learning stations for groups, themed play parks and group activities.
Recently started in 2016, SKM follows a unique methodology of mixing kids of various age groups. Sai Kung Montessori holds co-ed, group classes for kids between ages of two to six to allow peer-to-peer and mentor-to-peer learning.
They offer both full-day and half-day options. The school features special parks for younger kids, and a language and math are for older kids.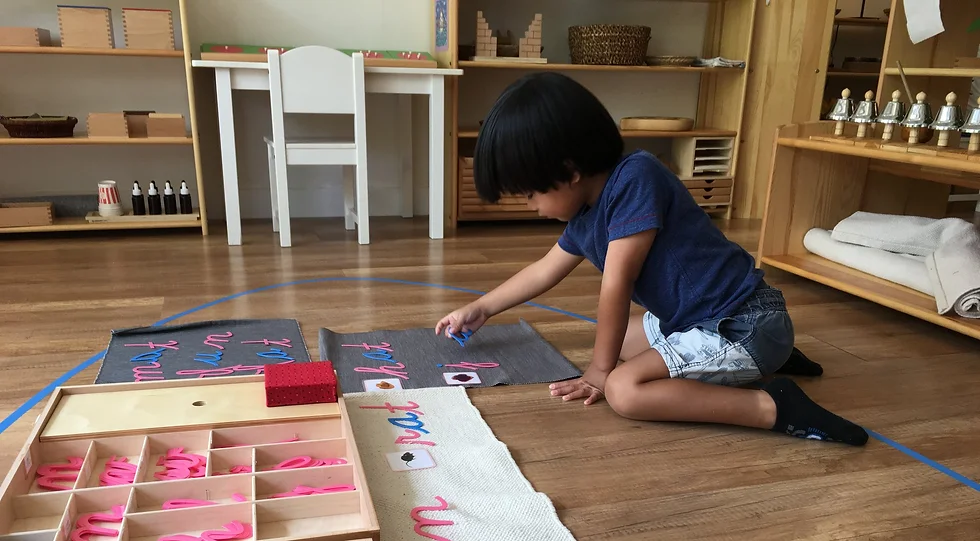 Focussed and milestone-based, Small World allows kids to set their personal goals themselves. Student-first and extremely exploratory, Small World follows an International Early Years curriculum, for kids between the ages of two and six.
Younger kids are placed on a play-based program which focuses on developing curiosity and physical skills.
Among the best international schools in the world and with chains across UK, Dubai, Hong Kong and more, Nord Anglia is a technology first institute.
Their presence across 31 countries makes it an optimum choice for parents whose jobs include frequent relocations, as your child can continue within a similar environment and curriculum.
Nord Anglia's preschool is a part of their larger schools, and kids can choose to continue their formal education within the same institution.
Les Petit Lascars is a French curriculum based school across multiple countries, aiming to vater to French nationals and their children. The school follows a trilingual mode of French, English and the local language of the country the campus is based in. Currently, Les Petit Lascars has one campus in Hong Kong at Tseung Kwan.
The school offers baby gyms, pre-nurseries and special French language nursery classes for families who don't want to lose touch with their traditions.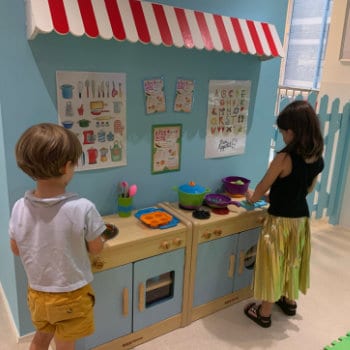 With 45 years of educating young children, Woodlands pre-schools accept students from 6 months to 6 years of age. Their pre-school is follows the English Early Years Foundation Stage curriculum and has instructions in English with Mandarin as one of the subjects.
Along with regular classes and play sessions, Woodlands also offers summer camps, outdoor activity camps and a special Protection Behavior Program for younger children.
The Mills pre-school was started by a couple whose own kids were not able to keep up and enjoy with the rigid and academia based curriculum of pre-schools back in the 90s. Joanna Hotung, of the Hotung family then decided to create a fun learning environment that combined language, music, drama, arts, dance, and science. At the same time, teachers at Mills focus on non-tangible education such as improving communication, curiosity, self-confidence and teamwork.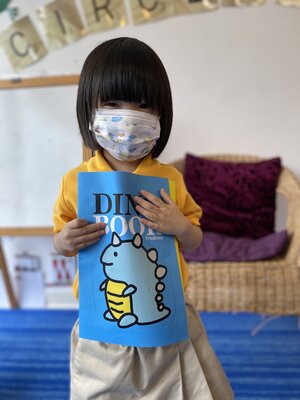 Similars to Woodlands, Box Hill follows the EYFS program and has an English mode of instruction. However, major Chinese language classes are also offered and parents can make a selection for their kids.
An interesting take by Box Hill is allowing kids to socailize by themselves by creating various enrichment camps of their own – such as Mandarin camp, or drama camps, or messy play camps.
Looking for a Kindergarten? Here's a list of 10 Best Kindergartens in the North District in Hong Kong.
Frequently Asked Questions
What age should babies go to playgroups?
Playgroups and pre-schools are typically meant as a academic foundation building space for children. Hence, it should pre-date them beginning actual academic education (kindergarten). The most common and accepted (across curriculum and countries) or sending kids to playgroup is between 1.5 to 2 years of age. Children can stay in playgroups until 3 or 5 years of age, based on the classes offered by the playgroup.
Playgroups are different from baby gyms, which are meant for much younger kids. Baby gyms typically start accepting kids from 6 months of age onwards.
What are the activities in a Playgroup?
Activities in a playgroup can be divided as:
Academic education – This includes skills that will help the child with academics as they move on to K1. This can include forming basic sentences, memorising songs, communicating things they see and more.
Social education – These skills are taught through a mix of peer games and activities. Playgroups can host:

Detective games
Group based quizzes
Storytelling
Obstacle courses, etc.

Physical education –
Psychological education – This includes incultating in kids a sense of wonder, curiosity and appreciation. Psychological education is done via:

Music classes
Dance classes or games
Individual or group-based art activities
Water-based play
Solids and shapes based play using materials like clay, dough, paper, etc.
Play areas that allow jumping, skipping, racing, swinging and more
Why are playgroups important for kids?
For many kids, playgroups are the first time they get a chance to interact with similar aged kids in a curated environment. Playgroups have been proven to help with:
Making kids curious and worldly, and improving their social skills
Builds confidence towards new experiences
Improves motor skills
Introduces learning as a fun activity
Opens doors to creativity and art appreciation
Conclusion
All in all, playgroups are an essential part of a child's development. It eases their transition from being around people they know, to learning how to form new social relationships. We hope this comprehensive list of some of the top, and some unique schools around Hong Kong helps your decision of selecting the best for your kid!