Online communication is a part of every child's life today. But what if this simple, social tool could be something more? Something more informative?
That's exactly what chat rooms are!  Since the Internet gained prominence in the early 1990s, so did internet chat rooms.
With time, researchers have found Learning English with Chat Rooms to be quite an effective way of learning English for students.
What is a chat room?
A chat room is essentially a virtual environment or platform that allows people to communicate with one another. This communication can be via audio, text, or visuals, depending on the rules of the chat room.
How chatting can improve English?
Earlier only used for social communication, chat rooms have evolved to serve a variety of purposes – one of them being learning a language like English. Over the years, most researchers agree that they have evolved into an effective classroom tool.
A Chat room allows two or more individuals to communicate via instant messaging on the internet from any part of the world. Communication is free and flexible, and mostly bounded by simple rules.
For example, English chat rooms request users to speak in English and not be offensive.
Chat rooms allow students to replicate a way of talking between spoken and written language in real time with an actual person! It also allows them to pick up on more minor, everyday cues and inflections – things that classroom teaching often misses out on.
How kids are taught in these chat rooms?
In Language learning chat rooms, students are paired with a native or expert speaker during 1:1 conversations. In group chat rooms, there might be a set of moderators in every group who guide the discussion in a particular direction. Essentially, they allow people to talk to others – and learn a new language in the meanwhile.
Chat rooms usually have size limitations depending upon the institute running them. Students are paired with a native or expert speaker and allowed to freely communicate via text. Chat rooms generally hire these people or have volunteers sign up.
Today, chat rooms are also integrated with AI like ChatGPT that monitors the student's speech and way of talking to provide corrections as needed.
Some chat rooms may come with game plugins that can allow participants to play an online grammar or word game while chatting alongside.
These prompt normal, social situations for the student to practice their learning in. 
At the end, a transcript is produced which can be used by the student or teacher to refer back on different situations.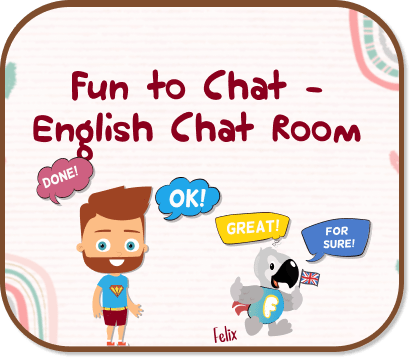 Learn More about our Fun to Chat: English Chat room for Kids here.
Why is Learning English with Chat Rooms effective?
There are many reasons which English language instructors advise students to sign up for chat rooms: 
Chat rooms are not bound by time or location. You are bound to find someone from somewhere around the world active at different times of the day. It also allows students to interact with a variety of English speakers from different countries.
This can help with understanding how the language has evolved locally and allow them to adapt more easily to situations abroad.

There is greater autonomy in relying on chatrooms, as it reduces the role of a teacher and is thus a cheaper and fun way to keep practicing a new language. Moreover, chatrooms provide transcripts of the conversation which can help one refer to specific portions later on. 

Chat rooms allow for a more spoken version of English to be used. This allows students to understand how conversations develop beyond rote learning at school. They can understand how to respond to a variety of on-the-spot, realistic situations. The response of their peers and the way the conversation develops can help them understand what is the suitable (or proper) way of conversation across countries.

Sometimes, local nuances do not translate well into another language, and chatting across countries is a good way to learn these cultural differences and manners. Moreover, it allows students to understand how to speak to people with varying degrees of politeness.
For example, chat rooms allow one to go beyond the student-student or student-teacher dynamic and talk to younger, elder, or same-aged friends. 

Being built upon spontaneous conversations, chat rooms allow people to provide quick answers and improvise based on the situation. For many second language learners, it's the first time they're exposed to such informal, spoken situations.
This type of real-time communication that is not graded, and has a degree of anonymity allows students to be more confident of their skills.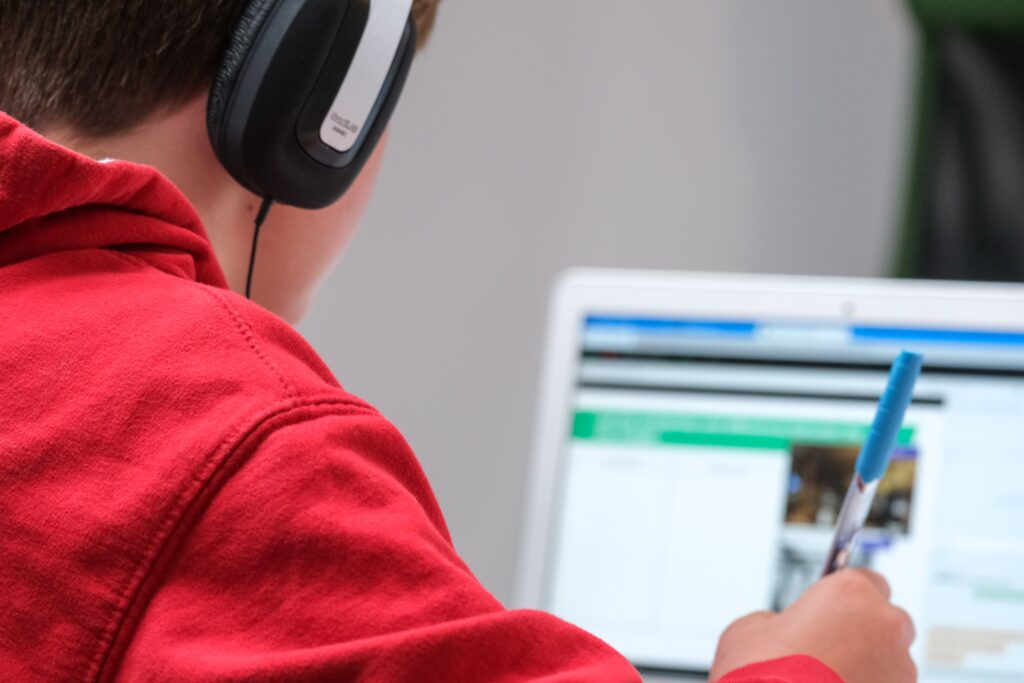 On the whole, there are many advantages to using chatrooms to practice and improve English communication. It also helps learners get over the initial discomfort of speaking fluently in a second language.
In other words, chat rooms can help with:
Improving English reading and comprehension skills as the text flits across the screen.
Real-time conversations in groups require quick replies and students usually improve their browsing skills over time.
Exposure to colloquial terms, abbreviations, and the "internet dictionary" of words. 
Over the years, these advances have changed how students and teachers work within an academic system. It has allowed teachers to move on from being lecturers to consultants and guides. And it has allowed students to take a more active role in their learning than passive absorption.
Research by Professor Troudi of the University of Exeter found that while students took a more reactive approach to learning, chat rooms motivated them to engage more and apply their practices in real life beyond classrooms.
How to enroll in an English learning chat room in Hong Kong?
To get enrolled in a fun, English learning chat room, you can sign up here. Our chat rooms allow students to chat with native speakers in a fun and monitored environment. This allows them to develop fluent spoken English skills, improve their reading and writing skills, and speak more confidently. 
Our chat rooms also have group discussions where we debate, discuss different topics, and play fun games. If speaking English like a local is what your child needs, do consider these chat rooms!