Learning English is an important ability for all of us, especially children, in today's globalized world. Learning this language can be difficult for children. So, are you seeking for an exciting and practical way to assist your children in their educational journey? Have you ever considered using news items and news channels to help your children learn English through news?
News channels provide information about current events and are a great way to practice listening, reading, and speaking English. This post will provide some vital suggestions on how kids can learn English through news, the best ways for learning English through news, and the best sources to assist them in their learning journey.
So take a big breath and stick around.
6 Places to learn English through News
1. E-News
This news website is developed specifically for English learners. This website contains enough material to help you learn English effectively. Every week, weekly news is produced for English learners of all levels. They also include a list of keywords with their definitions at the beginning of each article, which will greatly assist the learners. These English news items also include audio recordings, with the speed increasing steadily from elementary to advance. This website is user-friendly, and you can easily identify categories or topics of your interest.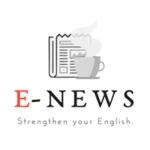 2. Kids Discovery
Kid's Discovery is an excellent tool for teaching youngsters English as a second language. They offer a variety of resources and activities to assist children in learning English quickly and easily. While learning English, children can learn about the world around them by developing an awareness of numerous concepts. This website is best suited for children because it will allow them to discover new things about the world while also assisting them in learning English in the best way possible.
3. BBC Newsround
BBC Newsround is a children's television program. This program presents current events and news to youngsters in an age-appropriate way. This channel is a fully functional news channel for kids that provides balanced news in an unbiased manner. By following the principles given above in this post, children can easily learn English using this website. They urge children to share their opinions with others; this practice will help them enhance their writing skills and boost their confidence.
4. Time for Kids
Times for Kids is a great resource for kids to learn English and stay up to date on current events in a fun and age-appropriate way. This magazine is specially developed for children to help them improve their reading abilities and vocabulary. Kids can learn new things in an exciting way, thus this magazine illustrates stories with visuals and graphics to assist children in learning and understanding them. Time for Kids also offers a variety of reading levels, allowing children to read articles that are appropriate for their reading level.
5. DOGO News
DOGO News is a website created for young ones and adults that helps kids to know about current events and also helps to develop their English language skills. This website offers a range of articles so children can select articles that are appropriate to their reading level. This can help children build their English language skills at their own pace and gradually improve their reading and comprehension abilities. This website encourages kids to share their thoughts online with others this activity develops confidence in kids.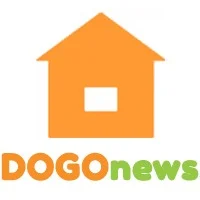 6. News-O-Matic
News-O-Matic is a daily news app for kids that presents current events and news items in an age-appropriate and engaging format. On this website, children can read stories in an understandable and interesting manner, allowing them to improve their reading abilities and vocabulary. They offer a variety of reading materials so that you can read based on your reading abilities and interests. Quizzes, vocabulary lists, and writing prompts are included in the app to help students practice their reading, writing, and comprehension skills.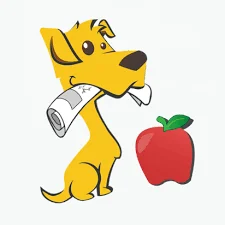 RELATED: How to learn English through movies
7 Best Approaches to Learning English through News
News can serve as your own school, allowing you to improve your understanding of current events while also making it easier to learn English. Most phrases in the news are quite short and direct, and the writing style is very clear, which helps you improve your reading skills. But on the other side, in literature and factual books, the use of sentences and vocabulary are difficult which makes them harder for beginners and kids.
1. Participate in Online News via Comments
Everyone wants to know more about their surroundings in today's society, and the finest source for this is the news. Try to discover news that is relevant to your interests and read it; this will allow you to expand your knowledge and improve your reading skills. Then, in the comments section, individuals from all around the world remark on various news stories and share their thoughts with others. It is good practice to share your point of view with others while also improving your writing skills.
2. Discuss news on a regular basis
You'll need a group of friends or an English tutor to debate news on a regular basis. Choose a topic for discussion in which you are all interested and schedule a regular meeting time. This practice will help you improve your public speaking skills and boost your confidence. This allows you to effortlessly and confidently share your ideas with others. You can create a word list and utilize it during your debate.
3. Write Down New Vocabulary
Note uncommon words and expressions in your notebook when you read or listen to English news. It is an excellent and beneficial idea to collect terminology from various areas such as sports, politics, celebrity gossip, and so on. Only put down vocabulary that appears numerous times. If you try to learn every expression you come across, you will forget it! This is especially true for uncommon terminology in English.
4. Practice Summarizing
After reading or listening to the news, try to summarize it. It is best practice to check your comprehension. This practice will improve your writing abilities and allow you to practice new words. You can also use it to print a news story, read it, and then jot down the primary point you want to make. Request that your teacher or a study partner review your summary.
5. Read News Articles Aloud
Instead of just reading the words of a news article in your head, try reading the word out loud to help you sort out the words meaning. With this practice, you can easily remember the new vocabulary rather than just hearing or reading the word and then forgetting them. If you read a word and the meaning is not clear, note it down or highlight it and go back and look it up in a dictionary.
6. Choose the right news sources
It is critical to select news sources that are appropriate for your English language level. Start with simplified news articles or news programs that employ basic language and grammar if you're a beginner. As your skills grow, you can progress to more complicated news sources.
7. Use the Best Mobile Application
We all use our phones frequently throughout the day. So why don't we learn English with our phones? It will be extremely beneficial. Every news website has a mobile app. It is a simple and straightforward approach to studying English with a mobile device. You can read, listen to, or watch the news whenever you want while traveling or performing daily tasks. Aside from news websites, mobile phones feature a plethora of apps that can help you learn English quickly. Check out this list of the 20 best mobile news apps!
Why learn English through News
Learning English through the news is a highly effective and enjoyable method for children to enhance their skills. Language is about making sense of real-world problems. News programs focus on themes that are important to you and how you live your life. It makes sense to learn English in a situation where you will actually use it.
News and current events are relevant to our world. So children can learn about worldwide events, people, and cultures. This can assist them in broadening their vocabulary, learning new words and phrases, and improving their comprehension skills.
So, instead of boring textbooks, why not use current events to engage and encourage your child's love of learning?
Conclusion
Learning English through the news is a method that works for people of all ages. Children and the elderly can learn English from the news by following the guidelines outlined in this article. Children can build a deeper awareness of the world around them while increasing their English language skills by properly using these tactics and customizing them to different learning styles and levels.
A list of recommended places to start learning English that will produce the best outcomes is also available; we hope this will help you to get started.