Blogging has long been an active communication style among students. Not only do they encourage conversation via shares and comments, but they allow reflection, comprehension, and finally – connection with similar learners.
But can they actually be incorporated into your child's education?
The idea might not be as far-fetched as you might think as we illustrate this with the best English Learning Blogs for Kids in 2023.
Let's take a look at how blogs are used within the education section today.
6 Best English Learning Blogs for Kids
Some of the blogs that you can introduce to your child are: 
Fun to Learn English
FluentU
Rolls off the tongue
Real Life Global
Tiny Texts
Espresso English
If you're raising a bilingual child, then Fun to Learn English is a great blog to direct them towards. While the Centre focuses on providing kids with a warm and welcoming way to learn and express themselves in English, the blog can be used by parents and kids alike.
The blog deals with grammar tips, phonetic understanding, creative learning activities, and even offers guides.
Parents can look at to understand aspects of raising kids in Hong Kong such as figuring out the best educational institutes, understanding the finances of Hong Kong education, and various ways of raising kids as bilinguals in a cosmopolitan culture.
Along with this, the center offers various courses such as grammar courses, phonetic courses, and even chatroom-based learning courses.
FluentU is a platform that supports language learning through various audio-visual mediums. Along with this, they have regularly updated blogs dedicated to the languages they teach – one of them being English. Their English blogs offer guides, cool tips, and an introduction to common phrases. They also provide reviews of other language learning apps, translator apps, and links to free resources over the web.
Apart from students, FluentU has a blog dedicated to English educators to help with assignment creation and certifications. The blogs are also classified based on skills – such as beginner or advanced. Adults might benefit from their Business English blog which focuses on what a new speaker in a foreign land might need.
Rolls off the Tongue is a highly educational blog that teaches readers the idioms of the English language through fun memes and short posts. While this blog by itself is not enough to learn English (since it deals with a singular aspect of the language), it can be a great read as a part of your daily routine, when combined with other blogs. Other similar blogs include ABA English and Phrase Mix.
Real Life Global is an English learning blog to improve a learner's confidence and drive. Their content is mainly aimed at adults learning a second language. It deals with how to be more comprehensive, project confidence, make learning fun and absorb knowledge passively amidst a busy work schedule.
As of now, Real Life Global has helped over 70,000 people master the language. Apart from educational blogs teaching grammar and sentence structure, Real Life Global lists movies one can watch, podcasts one can listen to, and local communications strategies. They have free Youtube videos and paid courses which one can opt hand.
On the other hand, if you're a parent who is raising a bilingual child, the blog offers strategies for that too. On the whole, it's a great option for someone looking to learn English later in life as the content is relatable for adults and young adults.
Tiny Texts is a conversational English language learning blog that encourages people to have English conversations by posting tiny news snippets with ice-breaker-style questions. They have a variety of post styles – song recordings used to teach new words, general knowledge or breaking news snippets, podcast snippets, book recommendations, and more.
The best part is that they employ a variety of accents in their snippets which is a great way to get exposure to more colloquial pronunciations.
Espresso English is a great blog for beginners. It deals with everything – starting from the pronunciation of basic words, to compound sentences, idioms, and various grammatical components.
The language is easy and there are many audio snippets and images within which can be helpful for learners who prefer to listen passively. The blog is regularly updated and the team runs smaller daily events such as releasing an English word or idiom of the day. They offer free samples for their courses and guides.
Why blogs are influential learning tools
Blogs usually refer to a collection of posts dedicated to a particular topic. Among the millions of blogs updated on the internet every day, there are many English learning blogs, run by individuals or centers that offer language courses.
These blogs are centered around learning the language and provide helpful tools, tips, and tricks for learning the language. The content can be both educational (such as guides, resources, or simplified explanations of some concepts) or more generalized – such as the best movies a new language learner can watch.
Blogs expose us to educational material in a fun and relaxed way and also offer ideas for passive learning which a classroom teacher might not necessarily discuss. Over the years, many schools have engaged blogs as a learning aid to help with both – work documentation and the learning of digital tools.
This encourages engagement with the syllabus and also allows students to interact with each other's works in a transparent manner. Students maintain their own blogs or comment and interact with the teacher-run blog for the course.
Such blogs also help learners build their own community or network that they might be more comfortable in than in classrooms.
Some of the best ways of employing blogs for education are:
Having a selection of regularly updated blogs or newsletters, and reading them at the same time every day. Think of it as a newspaper or a short story that you can consume as per your leisure.
Running an active blog yourself. This can be something you use to track your own growth by uploading assignments, recorded speaking snippets, or small written paragraphs. Share it within learning communities and keep working on the feedback received.
How can we habituate our kids to reading blogs?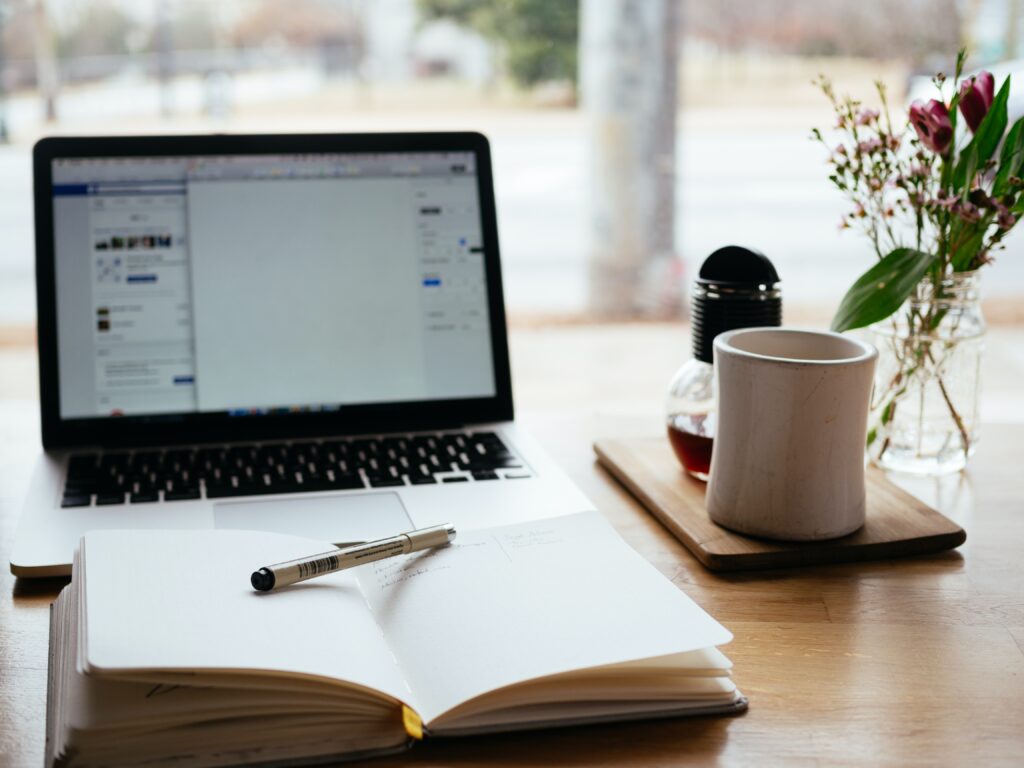 Habituating kids to reading blogs begins with habituating them to the act of reading itself. However, even among kids with a reading habit, reading blogs in another language may be something they are resistant to initially. Since comprehension and reading speed is usually slower in a language one is learning, it might help to have parents or teachers help them through the first few sessions.
In general, habituating them to reading blogs can include:
Initiating a routine time for them to engage with blogs, newsletters, and similar digital content
Encouraging them to actively participate in the online content to build enthusiasm toward the task
Allow them to find the types of blogs they like or find useful with some moderation from teachers or parents
If possible, adopt similar behavior – such as reading together at the same time
Blogs and Newsletters – how they come hand in hand
When we discuss blogs, it's hard to not include newsletters in the discussion. Newsletters are to-the-point, short reports that one can subscribe to. Think of a newspaper – but electronic!
These are delivered daily (or weekly) into your inbox and usually contain a roundup of what's been the best or top articles for that period of time. If reading blogs daily is not your cup of tea, or you find that not all articles pertain to your interest, opting for newsletters is a great second option.
All in all, it's fundamental to allow kids to develop an interest in the language, as well as in reading. And introducing these 2 free and regular mediums might just do it!