What is Phonics?
Phonics is a method of teaching children how to read and write a language by demonstrating the relationship between the sounds (phonemes) and their corresponding letters (graphemes) in the language. For anyone to learn a language, accurate identification and learning of the sounds used in the language need to be made, and Phonics tries to teach that. Unlike the alphabetical order of teaching, which goes straight from teaching A to Z and its usage in words, the Phonical way of teaching focuses on learning the different sounds a letter may make when used in any word. This way of teaching better equips an individual to tackle and easily pronounce an unfamiliar word.

Phonics plays a major part in English acquisition and we suggest you go through our previous blog on the Importance of Phonics for Kids education where we have covered the topic in greater detail.
Approaches to Phonics instruction
Non-systematic
On a global scale, there are two approaches to teaching Phonics, the first one which we would like to discuss is the non-systematic approach. Here phonics is never taught directly to children but is a part of their literature-based activities. They emphasize reading and writing, basal reading which is a sub-type of the non-systematic approach uses special textbooks which are written for the sole purpose to teach reading.
This approach is faced with several downsides, sometimes the content of these textbooks may emphasize a "reading for understanding" approach which will be difficult for students of young age as they not only have to capture the letter sound correlation, but they will also need to understand the text and its meaning. This entire textbook-based approach furthermore feels rigid and limited to teaching a child, who at their age are often more explorative.
Systematic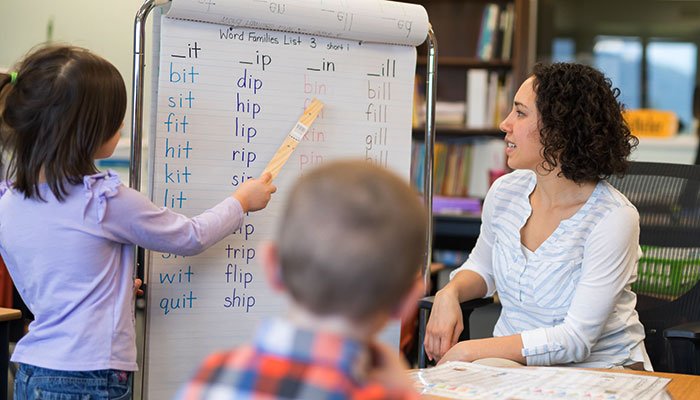 The second approach which we also follow in our Phonics Power-up course, is the systematic approach, one where importance is placed on learning the letter-sound correlations and developing the relations to blend different sounds to pronounce a word fluently.
Individual articles by the Scholastic publishing company and Speech Academy Asia have mentioned that the systematic approach to phonics is by far the most effective phonics approach being used in Schools and courses.

Unlike the previous approach, the correlations between the sounds and their letters are sequentially, and explicitly, and the children are given adequate time to practice and explore their new sounds. The systematic approach is further categorized by how the children are taught:
Synthetic Phonics
One of the popular teaching methods, the children are taught a set of sounds and their corresponding letters in isolation. After repetition and practice, they attain a certain level of proficiency from where they are taught to blend those into pronounceable words. For example, the teacher will teach how to pronounce the letter 'P' 'A', and 'T', after which the child will be able to pronounce the words PAT and TAP.

Analytical phonics
Unlike the previous method where the correlations are taught in isolation, here the sound is taught along with its usage in different words. During a session, the first letter of the word is the one being taught and remains the same across different words. For example, the letter being taught can be 'T' and the children will be taught how to pronounce words like Tank, Tap, Tall, etc.

Analogy Phonics
Pain, Train, Main, Gain – Notice a common pattern amongst the series of words, the suffix stays the same. Such words which share some common features of the pattern are called word families. Analogy Phonics introduces word families to children to help them identify the pattern, once the child identifies the pattern, they will be able to decode an unfamiliar word without any issue.

Embedded Phonics
A less sought approach to teaching reading, phonic elements are taught along with reading books by the tutor, and the letter sound correlations are taught as and when such moments arise along the course of reading the text.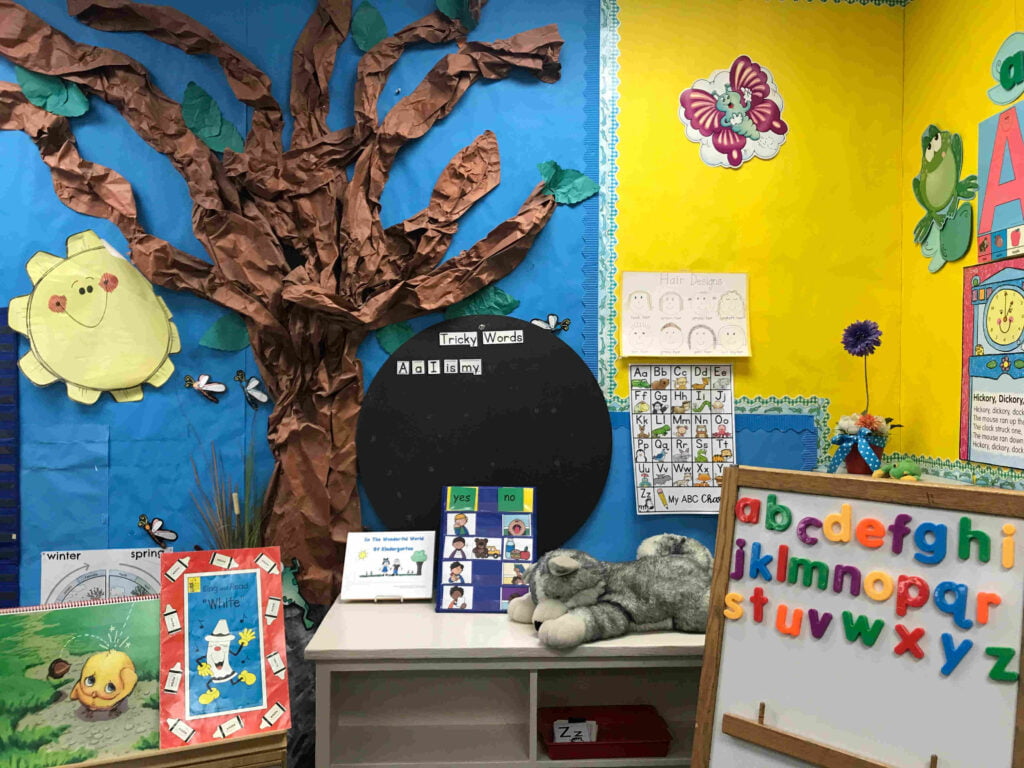 How to teach Phonics to a child?
As a Parent or a Teacher, you will be interested in teaching your child but you might be having questions regarding what age you should start teaching and how to do it. The best age to learn English is during their childhood at the age of 5-6, at this age, they excel at learning implicitly, through observation and repetition.
RELATED: When is the best time for a child to learn English in 2023?
When it comes to learning, it's best done in classrooms along with other children and at the same time, equal efforts need to be made at home by the parents to ensure that the child learns Phonics properly.
Here is a list of fun activities that you can do with your child to learn Phonics:
Create a list of Word families and read aloud with your child: Play a game with your child of saying words from the same word family one after the other, in this way you are helping them to pronounce and identify new words. For example, You can start by saying the word "Ball" after which the child will have to say a word from the same family like "Hall", "Call", "Fall" and so on.
Brainstorm words that begin with the same sound or letter: Similar to the previous activity, here you and the child speak out words that start with the same sound or letter. For example, Bell, Ben, Bat, and Ball are a set of words that start with the same letter and you can take alternate turns thinking and saying a new word.
Take a stroll outside and point at objects and animals that start with the same sound or letter: Well who said that learning is confined within four walls, go outside with your child and point at objects and say aloud their names. For example, while walking outside you meet your child's friend Bonnie who is wearing a Beanie, you can say these two words aloud to show how the letter B in both of them sounds different. You can even include your friend Bonnie in this activity.
Read rhyming books and songs: Reading will always be a necessity to keep on developing a \ language, although for a child it has to be enjoyable. And what better way to do it than in the form of rhymes, There are plenty of rhyming songs like Humpty Dumpty and Baa Baa Black Sheep which you can sing along with your child.
Conclusion
Phonics is the way to go forward to start learning English as it is the building block of learning to read, and they form the foundation of literacy. Childhood serves as the best age to learn anything and gain proficiency along the way, and to do so proper teaching and guidance are necessary to ensure favorable outcomes.