Do you enjoy teaching and learning about new cultures? Are you looking for a unique opportunity to immerse yourself in a dynamic city while making a significant difference in the lives of students?
Look no further than Hong Kong! With its distinct blend of East and West, this lively city provides plenty of chances for English teachers from all over the world to teach English in Hong Kong.
In this guide, we will help you unlock the doors to your future in Hong Kong by providing you with the most up-to-date information on the requirements to teach in Hong Kong as well as the pay and other benefits you will earn working there, so stick with us till the end.
Hong Kong – The City that Never Sleeps
Nicknamed as "The City that never sleeps", Hong Kong is one of the most bustling metropolitan cities of South-East Asia known for its rich culture and picturesque landscapes.
You will notice a unique blend of both Eastern and Western culture throughout the city that makes life easier for any expat choosing a career there.
Here are some advantages of choosing an English teaching career in Hong Kong –
High Demand
Competitive Salary
Well-established Education System
Cultural Blend
Professional Development Opportunities
English-friendly environment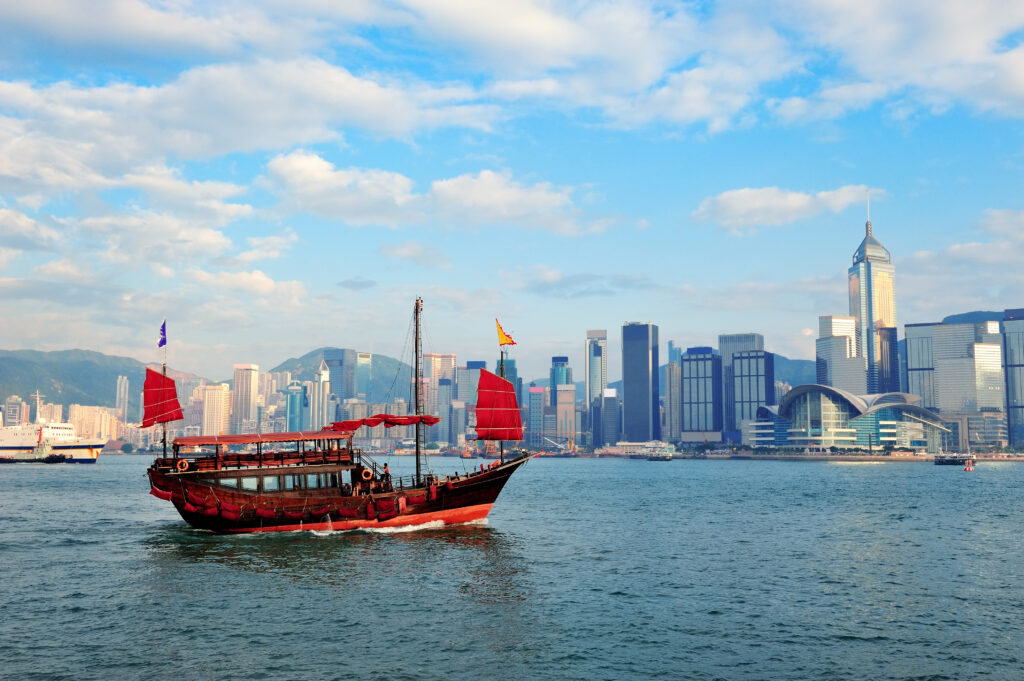 High Demand
There is a significant demand for English language learning among parents in Hong Kong. English is one of the official languages of the region, and it is highly valued for business, education, and international communication.
This has created numerous opportunities for English teachers, both in schools and private language centers to take up these careers and involve in teaching.
Competitive Salary
Hong Kong schools and language centres offers very competitive salaries for English teachers. The cost of living in Hong Kong is relatively high, but the salaries usually reflect that.
English teachers in Hong Kong can expect a comfortable income that allows for a good standard of living, more on this later.
Well-established Education System
Hong Kong has a well-developed education system with a strong emphasis on English language learning. The government invests in education, and there are resources and support available to English teachers at any time.
Schools in Hong Kong typically have modern facilities and resources, making it easier for teachers to deliver quality education.
In Learning Centres, play-based learning courses in small groups are commonly seen.
Cultural Blend
Hong Kong is a vibrant and cosmopolitan city with a rich blend of Chinese and Western cultures. Teaching English in Hong Kong provides an opportunity for cultural exchange, allowing you to engage with students from diverse backgrounds.
You can learn about the local customs, traditions, and way of life while sharing your own cultural experiences.
We spoke to Noah, one of our teachers at Fun to Learn English Learning Centre and he had some amazing things to say –
"I was surprised and grateful at how welcomed I felt in Hong Kong. Despite being different in ethnicity, the locals made an effort to be friendly and inclusive. I felt like I could take part in the local events and observe local customs without any judgement or vibes of alienation. People went out of their way to make sure I felt comfortable in the city and even showed me some of the hidden gems I would have otherwise missed out on."
Professional Development Opportunities
Hong Kong has a range of professional development opportunities for English teachers. There are workshops, conferences, and training programs that can enhance your teaching skills and knowledge.
Additionally, Hong Kong's proximity to other countries in Asia provides opportunities for travel and exploration during breaks or weekends.
English-friendly environment
Hong Kong is an international city where English is widely used in daily life. While Cantonese is the primary language spoken by the local population, English is commonly understood and used in business, government, and tourism sectors.
This English-friendly environment can make the transition and daily life as an English teacher more comfortable.
How much do foreign English teachers earn in Hong Kong?
The first and most basic concern that foreign teachers have is how much money they will make. Hong Kong is one of the most expensive cities in the world. As a result of the high cost of living in Hong Kong, earnings are quite high, and you will undoubtedly have an excellent quality of life.
Your earning must depend on some of the factors, including your qualifications, experience, the type of school, and the exact teaching role you have. English teachers can earn a competitive salary that allows them to live comfortably in the most expensive city in the world.
The most important factor is the type of school where you teach. Below are some organizations and their annual salaries are mentioned which might be helpful for you to estimate your salary.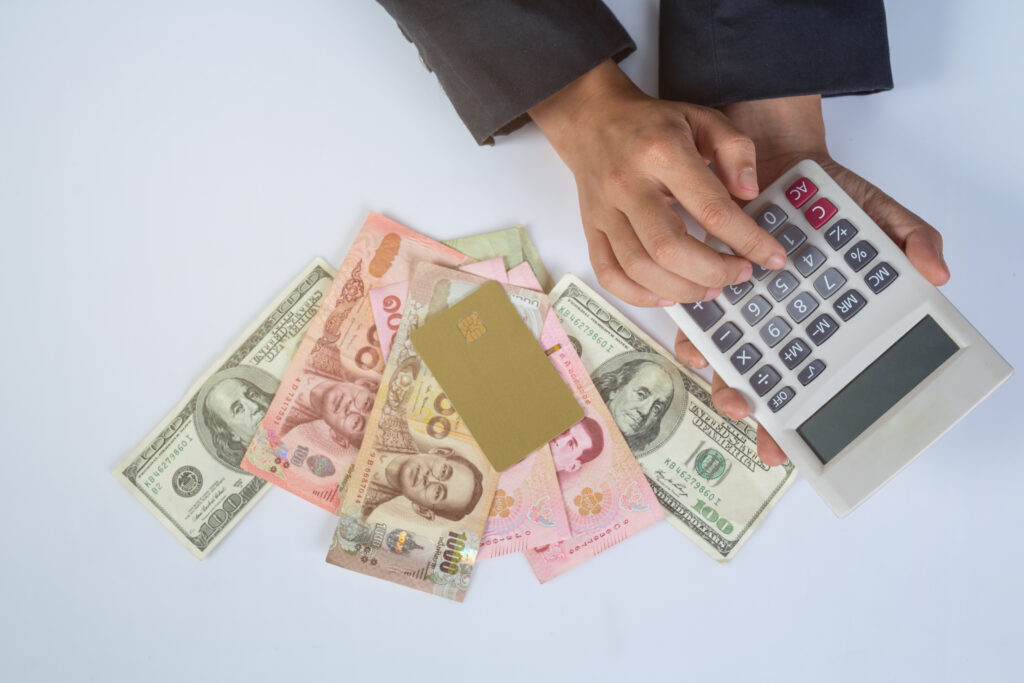 International schools
English teachers can earn approximately HKD 300,000 to HKD 600,000 per annum. And also international schools offer many benefits to teachers like accommodation, paid vacations, flight allowances, etc.
Public Schools
The salary for an entry-level English teacher can be HKD 400,000 per year. But this figure can increase depending on your qualification, experiences, etc. Teachers with more experience, advanced qualifications, and specialized training may easily earn within the range of HKD 500,000 to HKD 900,000 per year.
Private Language Centres
Teachers who are employed in private language schools can earn an annual salary range of approximately HKD 216,000 to HKD 360,000.
Apply here for teaching English in our English Learning Centre
Universities
Salaries in universities depend on university ranking and also on teacher experience and qualification. The entry-level English teacher can earn from HKD 500,000 to HKD 700,000 per annum. Lectures salaries in the university are from HKD 600,000 to HKD 900,000 per year, and the professors and senior faculty members could earn exceeding HKD 1,000,000 per year.
Hong Kong can pay their teachers very well, which is exciting and encouraging for foreign teachers also some organizations may provide additional benefits such as housing allowances, medical insurance, and flight allowances, which can improve the entire pay package.
What qualifications do you need to be an international teacher?
If you are passionate about teaching, Hong Kong is the place to be. There are several opportunities for teachers, particularly English teachers. A bachelor's degree in any area is required for teaching in Hong Kong, although a bachelor's degree in education is advantageous for your teaching career.
If you have prior experience, you should have no trouble finding a job with a good wage. If you lack experience, though, you can still find a job in Hong Kong. In Hong Kong, there are opportunities for everyone. But the most vital aspect is that you enjoy educating youngsters.
The following is a list of general qualifications you should possess.
Bachelor's degree:a minimum requirement for any discipline is you must have your bachelor's degree.
Teaching certificate: if you are pursuing your career as a teacher in Hong Kong then a teaching certificate is mandatory for you. Like TEFL and TESOL these certifications demonstrate your understanding of language teaching methodologies and techniques.
Teaching experience: experience in the teaching field is a positive point but not very important in every situation. If you have an experience in another field that will also count in your favor
Native English-speaking country: you should be from a native English-speaking country like Canada, the UK, Australia, etc. Although schools will hire teachers of all nationalities if they have good qualifications and experience.
Background check: Hong Kong typically requires teachers to undergo background checks, including criminal record checks, to ensure the safety of students.
Everyone who wants to teach in Hong Kong must meet the standards listed above. So, before proceeding, ensure that you have met all of their requirements.
Are English teachers in demand in Hong Kong?
Most foreign teachers have several questions about teaching prospects in Hong Kong, the most common of which is whether English teachers are in demand in Hong Kong.
"So your answer is YES, both experienced and inexperienced English teachers are in high demand in Hong Kong."
Although both English and Cantonese are official languages in Hong Kong. However English is the dominant language because the country wishes to successfully promote internationalism and keep communication lines open for trade and business affairs.
Hong Kong is the world's financial center and commercial hub, and English is the major language used to connect with global business partners. Many adults improve their English for commercial objectives, and parents want their children to grow up multilingual so that they can attend school in another country.
Because Hong Kong has a bilingual school system and English is taught as a second language, English teachers are in high demand. This city also has the highest compensation in Asia for English teachers. As an English teacher in Hong Kong, you should also be aware of whether bilingual children learn faster.
How can I work as an English teacher in Hong Kong?
There are various measures you must take in order to work as an English teacher in Hong Kong.
Obtain the Necessary Education:
The first step is to ensure that you have a bachelor's degree in any area as well as a teaching credential like TEFL or TESOL, with teaching experience. It is highly ideal to have near-native or native English proficiency.
Gather all relevant documents, such as your resume, transcripts, teaching certificate, background check certificate, and reference letters. Check that your paperwork is up to date and that you are prepared for the position for which you are applying.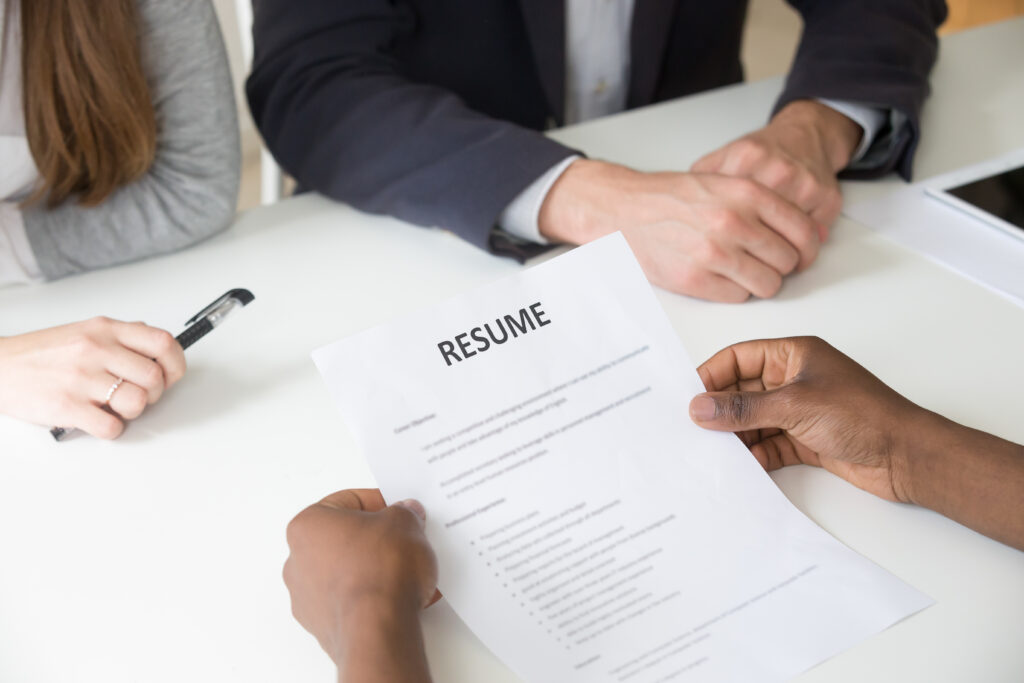 Explore the Hong Kong work market. Consider various sorts of learning institutions, such as international schools, tutoring services, and language learning centers. Examine their qualifications, recruiting process, and job posting.
Look for teaching employment through various avenues with passion. Examine employment portals, websites, and social media platforms of various educational institutes to assist you locate a job. Submit your application together with a cover letter and a résumé that shows your teaching experience and qualifications.
For your interview preparation, conduct extensive research on the institute. This will help you understand their teaching approaches and the types of questions they may ask you during your interview. Showcase your enthusiasm for teaching, cultural adaptation, and ability to engage and motivate students in the interview.
If you are hired as a teacher, you must obtain a work visa in order to legally work in Hong Kong. The institute that offers you a job will assist you with your visa application. Gather all of the paperwork required for immigration, such as a valid passport, health check, and employment contract.
Once your visa has been approved, attempt to become acquainted with the local culture and customs. Many institutions offer orientation programs to help incoming teachers settle in and comprehend the Hong Kong educational system.
How do I find reputable schools or language centers to teach English in Hong Kong?
It is much easier to find a teaching job in Hong Kong if you are a foreign instructor. All you have to do is conduct extensive research for the best learning centers in Hong Kong and follow the instructions outlined below.
Use job search websites these types of websites provide information about teaching jobs, their requirements, and Contact details. For example, Teach Away, TESOL, etc.
Check School Directories:
The directories include detailed information about the institutions, their curriculum, and contact information. So you can easily contact them.
Join teaching groups on social media platforms like Facebook, and LinkedIn you can get many useful information from these groups.
Frequently Asked Questions
Q1: How long are the typical teaching contracts in Hong Kong?
Ans: Teaching contracts may vary among educational institutes. In international schools, their teaching contract range from one to two years. In public schools, the initial contract is for two years. Language centers offer short contracts such as six months.
Q2: What is the standard working schedule for English teachers in Hong Kong?
Ans: The standard working schedule for a full-time position is from Monday to Friday.
Q3: Are there opportunities for part-time or freelance English teaching in Hong Kong?
Ans: Yes there are many part-time and freelance English teaching opportunities available in Hong Kong. These opportunities can provide flexibility for individuals who prefer non-traditional working arrangements.
Conclusion
Teaching is a passion, and if you love teaching there are many chances in Hong Kong for you. We will strive to supply you with all of the information you need to join Hong Kong as a Teacher in the preceding article. Hong Kong is a city where English teachers can earn the highest salary and have prospects for professional advancement, so what are you waiting for? Go and get prepared to descend into one of the most populated city in the world.