Almost every primary school teaches phonics because it's necessary for little kids to become good readers. With phonics skills, little ones learn to read fluently by decoding words.
Being a teacher or parent, it's your duty to ensure children grasp the exact sounds and letter patterns of the English language. Unlocking the world of reading can be adventurous for young ones when you know how to teach them phonics correctly.
To make their learning journey successful, here are 10 Worst Mistakes to Avoid while Teaching Phonics.
10 Worst Mistakes to Avoid while Teaching Phonics (The Don'ts)
From neglecting fluency, vocabulary, and comprehension to swiftly walking through complex jargon – here's all the common mistakes educators often make –
Only Focusing on Worksheets
Teaching Phonics Haphazardly
Forgetting about Fluency, Vocabulary, and Comprehension
Taking Phonemic Awareness Lightly
Offering Students Insufficient Practice Classes for New Sound Spellings
Overlooking the Need to Review Previously Taught Sounds 
Ignoring Strategies to Sound Out Multi-Syllable Words
Swiftly Covering Complex Phonics Concept
Using Complex Vocabulary
Ignoring Individual Learning Styles
It's a treasure map for you to clear common traps. So, stay with us when we navigate through the pitfalls.
Only Focusing on Worksheets
Worksheets are undoubtedly helpful tools to explain complex phonics concepts. But don't rely completely on worksheets, when it comes to giving instructions.
Too much focus on worksheets can make the learning journey tedious for young ones and it may cause disengagement. 
Phonics classes for kids need to be fun. Take the communication factor seriously and try to incorporate interactive and fun activities in the class.
Wondering which fun activities and games work the best for little kids to learn phonics? Through result-driven courses, like Phonics Power-Up Course, educators like you can get a clear idea about it.
This program shows how some proven strategies and techniques, like a flash card game, guess the letter sound game, puzzle, hammer game, etc., help countless students spell and read correctly.
Teaching Phonics Haphazardly
New teachers often fail to meet the learning needs of students and end up teaching haphazardly. This inappropriate teaching method leads to several problems, like reading, and spelling difficulties, incomplete understanding of phonics skills, and more.
Here are some common examples of haphazard phonics teaching:
Introducing new letters and their corresponding sounds randomly
Practicing inconsistently
Not introducing new phonics rules for long
Ignoring word families
Not paying attention to exceptional phonics rules
Forgetting about phonics skill application
Teachers of all levels, from beginners to experts, need a scripted phonics program to teach systematically. Without an effective phonics structure, it is next to impossible to help little ones learn tricky spelling and punctuation patterns.
A well-structured phonics lesson looks like this –
Phonemic awareness class
New skill introduction
Old and new skill blending
Word building guide
Reading text thoroughly
Writing guide
Remember, a structured lesson always promotes effective phonics instruction. Try to apply simple to complex concepts in a logical and consistent manner for effective results.
From tried and tested phonics courses, provided by Fun to Learn English, educators may learn how to split the entire lesson into several levels, including:
Level Zero – Phonemic awareness and 26 letter sounds
Level One – Blending CVC words and more
Level Two – Focusing on tricky sounds through reading and dictation skills
Level Three – Discussing consonant blends, vowel digraphs, alternative long vowels, and more.
Forgetting about Fluency, Vocabulary, and Comprehension
Teachers and parents often forget the real purpose of phonics teaching. Forgetting about fluency, comprehension, and vocabulary is what not to do when teaching phonics.
Bering an educator or parent, you should remember, phonics teaching is about decoding not only sounds but also their meaning. Don't ignore the importance of speaking and understanding the meaning of conversations.
Fluency, vocabulary, and comprehension should be taken seriously for forming rounded and effective instructions.
Encourage little kids to carry on open and effortless conversations without being worried about making mistakes. To improve their fluency, and communication skills, here are some simple ways to try:
Initiating casual conversations
Setting up fluency practice sessions
Arranging public speaking workshops
Make sure that little learners feel comfortable while expressing themselves. Create a non-judgmental environment for them to help them maintain fluidity in their communications.
If they struggle with vocabulary, simple activities, like retelling stories, may work effectively. Your aim is to help them achieve better fluency, and vocabulary through fun-filled activities.
Taking Phonemic Awareness Lightly
Phonemic awareness has become a hot topic for educators and students of all ages. It involves identifying or decoding individual sounds in words.
Developing phonological awareness skills in children is necessary to help them learn how to read and spell correctly. Teachers who overlook phonemic awareness during English classes should know that it may lead to ineffective phonics teaching.
So, don't make this mistake anymore. 
Here are some common reasons why focusing on phonemic awareness is a must:
Ensuring Reading Readiness – Phonological awareness skills work as a predictor of a learner's readiness for reading. When they learn to decode the individual sounds, it will be easier for them to grasp blend sounds in a text.
Accurate Spelling and Writing – Phonemic awareness is a tool to spell and write words correctly. Kids who are good at decoding sounds can easily spell them when writing.
Building Strong Vocabulary – Through phonemic awareness practice and activities, kids expand their vocabulary within a short time.
Educators and parents should never ignore phonemic awareness while teaching young learners. It enables them to identify individual sounds in words, specifically blending, isolating, manipulating, and segmenting the words. It's a must-learn skill during early childhood education.
Offering Students Insufficient Practice Classes for New Sound Spellings
Students who lack sufficient practice sessions for new sound spellings, tend to become poor reading performers. As a balanced literacy teacher, you should never choose insufficient practice classes that may lead to the following problems:
Poor Spelling
Slow Reading
Dependency on Guessing
Lack of confidence
Comprehension reading issues
For little learners who struggle with decoding sounds, ensure more practice sessions. However, schools often find it hard to manage adequate practice classes for individual students.
For these learners, the Baby Steps Phonics Course can be pretty helpful. This program is mainly designed for beginners and it comes with the following features – recognizing letters, learning the sounds of every letter separately, discovering more about letters and sounds, learning new sound spellings, etc.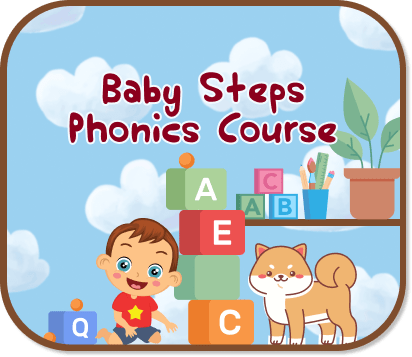 Practice sessions, theme-based activities, games, etc. ensure kids fully understand the strategies behind new sounds and spellings.
Overlooking the Need to Review Previously Taught Sounds
If you ask, what not to do when teaching phonics, here is one mistake you should avoid. Once a new skill is taught, teachers sometimes forget to revise old sounds.
What they do is pay attention to the new skill and sounds. Now, it's not the right way to choose and it has several negative consequences on student's reading and writing.
Remember, phonics is an important component of language development since it helps young learners understand the relationship between sounds and letters. It is necessary to do a consistent review of all phonics sounds to build a robust foundation in reading. 
Experienced teachers use structured teaching methods and a variety of proven techniques to support students in every step – from learning new phonics skills to remembering previously taught sounds. A result-driven approach is what young learners need to read and spell with confidence.
Enrolling children in tried and tested phonics courses is a great way to bring positive differences in their educational journey.
Ignoring Strategies to Sound Out Multi-Syllable Words
The impact of poor phonics instruction can be big and students may suffer for it for long. So, be careful while teaching young souls. Teaching about multi-syllable words can be challenging and it requires proper strategies.
Here are some simple tips to teach students how to sound out multi-syllable words:
Introduce the Vowel Consonant Vowel Rule: If there are two vowels in a word and are separated by a consonant, the first one is a long vowel and the other one remains silent. The word "paper" consists of two vowels which are separated by a consonant. You need to sound out this word as "pay-puh".
Break Words and Identify Syllables: Breaking words into syllables make it easy for the reader to sound out every part accurately.
Focus on Common Patterns: Help kids identify common syllable patterns, such as Vowel Teams, VCe, Vowel-R, etc., to let them pronounce certain words correctly.
Teach about Word Families: One of the best ways to make your child familiar with similar sound patterns is to hold practice sessions for word families.
Use Visual and Context Clues: With visual clues, young students can learn more about affixes and base words and this helps them figure out the right pronunciation. Context clues, on the other hand, involve using the surrounding sentence or words to give an idea about the right pronunciation of the multi-syllable word.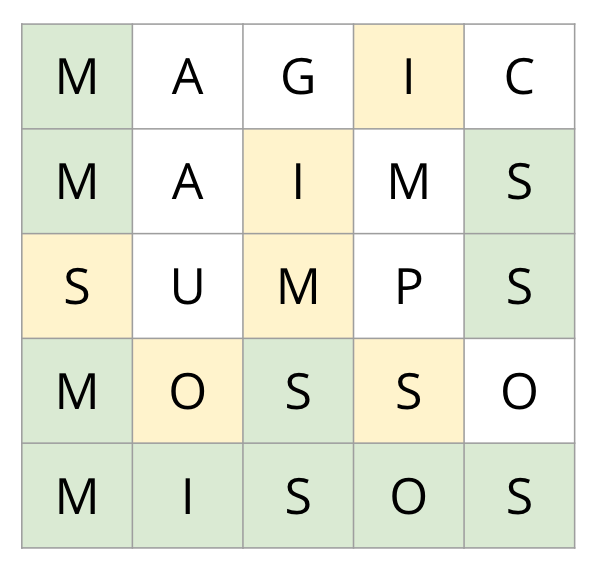 Swiftly Covering Complex Phonics Concept
What are the problems with teaching phonics – we hear you say this. Hence, we want to talk about one of the common phonics teaching pitfalls.
Rushing through complex phonics lessons often leads to poor understanding and knowledge gap problems among students. It may have a long-term impact on their reading skills. 
To avoid these issues, embrace a systemic and gradual process. Thus, you can be sure that your young students get enough time to grasp every complex concept you teach before moving on to the next phonics skill.
Try to use proven techniques to help them master one phonics skill before learning another one. It guarantees a solid foundation for steady and consistent progress.
"Slow and steady wins the race" and this is also applicable to phonics teaching and learning.
Be patient with the slow learning pace of little kids to ensure good results.
Using Complex Vocabulary
Educators should design the teaching program considering the age of learners. Not using age-appropriate vocabulary and language is one of the incorrect approaches to phonics education.
Using complex vocabulary and unfamiliar jargon can make phonics lessons challenging for young learners. There are chances that they get bored and stop responding positively.
Your primary goal is to make the learning sessions easy and enjoyable for them. Clear and concise language helps little ones easily grasp what you are teaching.
So, start with easy vocabulary. Once they master it, you can move on to the complex ones. 
It's better to use exciting games and activities to make the teaching sessions fun-filled. Avoid unnecessary distractions to make the teaching and learning process stress-free.
Ignoring Individual Learning Styles
Every child is unique, for which individual learning styles are required. Failing to recognize, which teaching method meets the needs of a specific child, can hinder his progress.
Inexperienced teachers often become confused about which techniques to choose when there are students with widely different abilities. 
The first step towards fixing this problem is to assess young learners' phonics knowledge and set different levels accordingly. Once you are done with this step, consider forming small groups as per their knowledge levels.
In these small groups, educators may teach phonics skills systematically, explicitly, and consistently. Phonics Power-Up Course is a handy resource for teachers and parents who want to know how to teach phonics in small groups and set different levels.
According to experienced educators, a balanced phonics instructional approach incorporated with fun-filled games and activities work effectively for kids. It's better to use strategies already tried and tested.
Bottom Line
Learning phonics is a must that ensures strong reading and language development for young learners. Hopefully, you have got your answer to the question – of what not to do when teaching phonics, by now. Consider avoiding these Common mistakes in phonics instruction to assure effective and enjoyable learning sessions for kids. 
Firstly, create a comfortable learning environment for children so that they can talk about their problems and express themselves freely. For this, a non-judgmental approach is necessary.
Classes free from excessive pressure and criticism are ideal for little ones. Try to make the learning sessions engaging and simple.
Secondly, say goodbye to the one-size-fits-all approach because every student has different abilities and knowledge. Rather, go for tailored phonics instructions to unlock the true potential of every little learner.
Lastly, be patient with their slow growth and I'm sure the results will be in front of you.